Open Access Memberships
Are you looking for a space to come and create ceramics from?
Here at Clae Space we are offering an Open Access Membership for budding potters who have the skills to work independently but need the space and equipment to create.
Cost:
$250pcm on a 3 month subscription
Open Access Times :
Tuesday - Friday : 10am till 3pm
Tuesday Nights during Term time - 6.30 - 8.30pm
Occasional Weekend times - these will be confirmed via email each week.
Equipment Available :
Pottery Wheels x 6 (excluding tues nights)
3 x Large Hand Building Tables 
Venco Slab Roller
Dedicated Glazing Area + In House Glazes 
Selection of Tools & Boards 
New & Reclaim Clay available to buy from the studio
What you get :
15hrs per week access time
Dedicated storage shelf - 1500mm x 500mm 
Access to our Firing Service (fees apply)
For more info please fill in the contact form with a short bio about yourself and your practice : please include how many years you have been making for and if you are mainly wheel throwing or hand building and we will be in touch.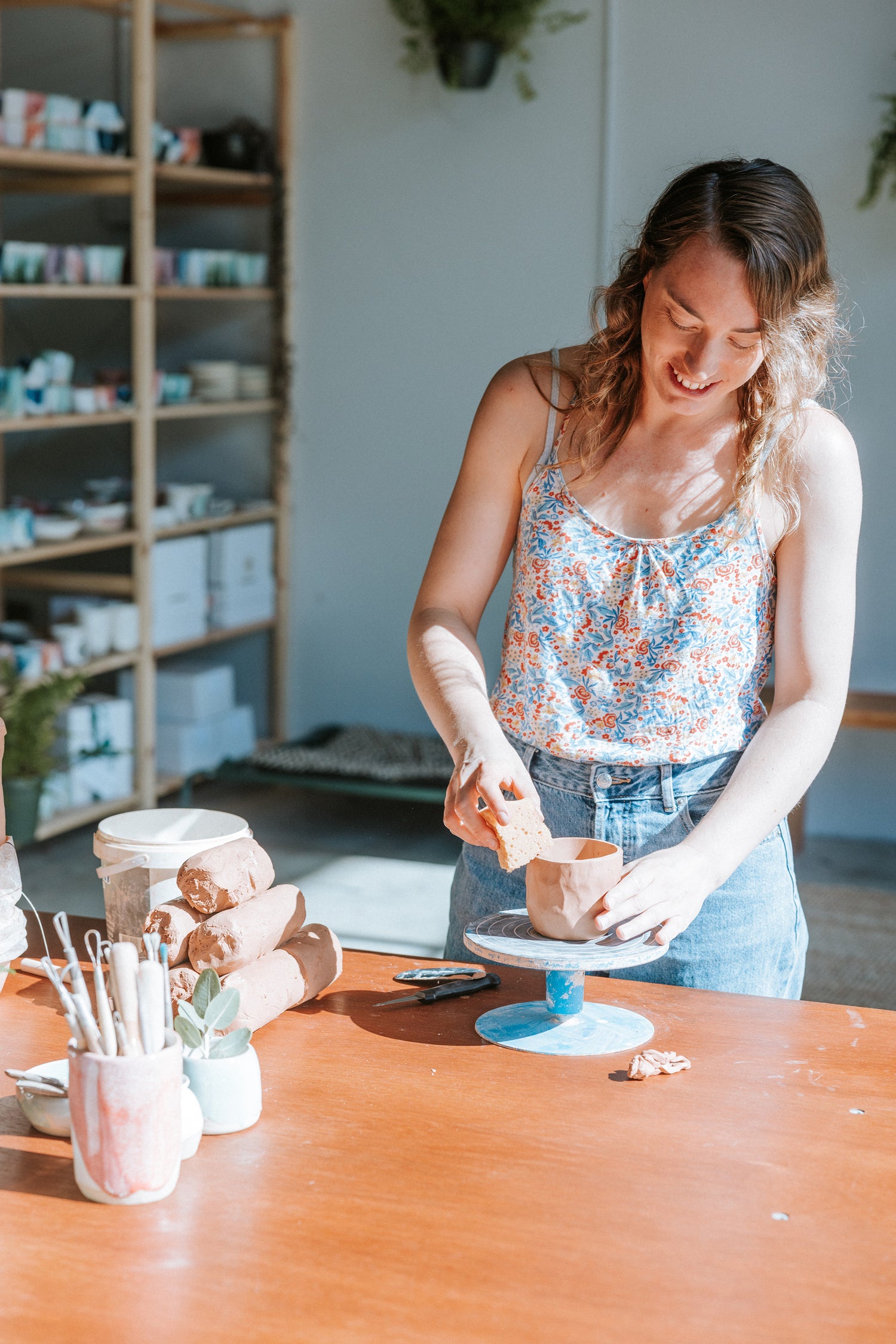 Find Us
Our sunny studio is based in Research in the northern suburbs of Melbourne
Unit 6 / 1625 Main Road
Research
3095